Womb Medicine
Yoga Teacher Training
Wexford
September 2022 
Womb Medicine Yoga Teacher Training is a fully comprehensive training in Womb Wellness, Yoga & Ayurveda.
Yoga/Womens Health/Feminine Body Education/ Feminine Spirituality
Teachers– Clara Doyle, Roisin De Burca,  – Earthwise Yoga
Womb Medicine Yoga  is where yoga becomes a practice of deep listening to the body. This listening, feeling and sensing through the body helps to come into a more feminine space with the practice. We have been taught to push to strive to achieve in our yoga practice without really learning how to listen to our bodies and what the body is communicating with us through sensation. Womb medicine Yoga invites us to open up greater  levels of communication with our bodies so that we can know how to adjust the practice to suit the changing needs of our body
Womb Medicine Yoga invites women to establish the womb as central to life bringing back into focus our inner medicine wheel, a compass from which we can navigate our daily,monthly and seasonal life cycles.  Our womb space has an inner knowing an inner voice and an inner eye, she feels deeply our inner world and the world around her. She is our most powerful alley as women but with this power comes her vunerability and so we must become the caretakers of this precious space within our bodies, to receive her gifts we must take care of her physically,emotionally,mentally & spiritually.
Womb Medicine Yoga Teacher Training opens a door to a conscious path of remembering our way home into our feminine essence, this path includes working with the Body, Womb, Breath, Dance, Ritual & Herbalism for Women's Health
This training empowers you with the knowledge of your own feminine body and an understanding of the inherent cyclical wisdom rooted in the sacred temple of our pelvis. Our power as women is found in everything that it means to be a woman, our menstrual cycle, our ability to birth,  our bodies, our sexuality are where we find our connection to our divinity.  This training explores these topics of feminine spirituality and an approach to yoga that honours  different stages of a woman's monthly cycle.  Acknowledging ourselves as cyclical beings and learning to live in accordance with our changing rhythms is how we begin to take care of our health not only our physical emotional, mental level but also on a soul level.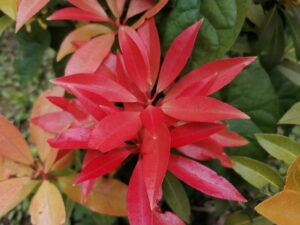 Ayurveda/ Ayurveda for Womens Health
Teacher– Rachel Collins- Anadi Ayurveda
On this course you will be taught the many benefits Ayurveda has to offer to women. It is first and foremast a medical science and thus can help us to learn how to build and cultivate our health on a daily basis, in all areas of women's lives, including puberty, menstruation, fertility, pregnancy, birth and menopause. But the beauty of Ayurveda for women, lies in the fact that it is inherently Feminine in its approach and therefore ties in so eloquently to the Female principle of caring, compassion and nurturance. We as women hold immense potential for great healing and care, not only for ourselves, and for others, but for the Earth itself if we cultivate our own innate Nature. However, in order to do so, first we must be Svastha, firmly seated within ourselves and connected to our unique beauty and potential that abides in our true Self. This requires we untangle ourselves from cultural expectations, society's definitions, media driven ideas and our own internalised beliefs about what it means to be a woman and truly discover for ourselves what it is to be a Divine Feminine Being. This is Svastha, firmly rooted in the authenticity of your Being. I am passionate about sharing Ayurveda for women because women, like the Lotus, can rise above the muddy distorted waters of false identification and blossom with remarkable beauty. Now more than ever, we need women to rise and become the balm Humanity and the Earth need. But first, we must begin with ourselves, and Ayurveda helps not only put our feet on this path but stabilises us as we tread softly forward.

Course Components:
Yoga –
Hatha Yoga for a Woman's Body
Womb Yoga – Honouring the Female Cycle
Pranayama, Mudra, Bhanda for Women
Subtle Body Anatomy
Yoga Nidra for Cervical Wellness
Ayurveda 
Ayurvedic Nutrition 
Ayurveda For Women's Health
Ayurveda for a Healthy Menstrual Cycle
Womens Health
Balancing hormones with Yoga & Ayurveda
Correcting Pelvic Alignment for Pelvic Floor Health
Pre and Postnatal Care for Baby and Mother
Breast & Womb Health with Daily Massage
Herbalism for Womens Health
Natural Contraception
Feminine Body Education
Female hormonal System
Pelvic Floor Anatomy
Female Sexual Anatomy
Female Reproductive Cycle
Cost 2600euros ( Payment Plan Available) 
Ayurvedic meals are provided during your training and we have simple accommodation available for those traveling to attend the training (contact us for details). If you would like to connect with me please contact me via Whatsapp Clara 0873694509
Dates
September 10th,11th
Oct 1st,2nd
Nov 5th,6th
Dec 3rd,4th
Jan  14th,15th
Feb 18th,19th
March 10th-17th ( week retreat)
Teacher
I am Clara Doyle, 
I am Yogini, Ritual Dancer, Womb Medicine Woman,  Weaver of Earth Magick & Deep Soul Embodiment.
I have dedicated my life to a sacred path and moved through different levels of inner initiation, learning and growth that has led to the creation of this training. I walk with a passionate heart to support those who come to me in search of inner transformation & growth. 
As an intuitive facilitator my medicine is a deep sensitivity that enables me to hold with care, presence & attention each individual as they move through the unfoldment of their own inward journey. It is a great honour for me to walk beside those who choose the path of deep inner alchemy & soul embodiment. 
I have been teaching & facilitating full time for over 16years. For the past 8years I have worked primarily within the sacred container of a Women's Circle. The deep healing that I have personally experienced and witnessed within these circles is an  inspiration for the way that I work. The circle offers us a new way of relating, here within the circle we find strength, courage, support, compassion and most importantly we experience the power of sisterhood.  
Sister you are so welcome to come and join me for this unique training. With Love Clara

Accreditation
200-hour Yoga Alliance-accredited Yoga Teacher Training
Yoga Alliance Professionals has grown to become an internationally recognised yoga organisation, with members and training courses all around the world! We are passionate about getting yoga recognised as a viable career choice and establishing a pathway for those teachers interested in developing and growing as yoga teachers and trainers. Yoga Alliance Website