Goddess Awakened Yoga Teacher Training
Wexford
2020/2021
Dates: Sept 12th,13th
Oct 3rd,4th
Nov 7th,8th
Dec 12th,13th
Jan23rd,24th
Feb 20th,21st
March 20th,21st
April 17th,18th
May 15th,16th
You are most welcome to join us at Earthwise for our new Yoga teacher training course designed specifically for women's health. This course will be a exploration into Yoga,Ayurveda & Body Temple Medicine for women's wellbeing.
This course will provide a place of sanctuary for a feminine approach to Yoga & Ayurveda. The teaching's are an invitation to each woman to come home to the sacredness of their body temple & the deep inherent wisdom within their womb. The Goddess Awakened Training is intended to re-awaken the awareness of the female body as a powerful vessel with the ability to birth new way's of being in the world as well as new life.
The teaching's are infused with divine feminine energy allowing each woman to explore the feminine mysteries within a compassionate & healing environment.
This encourage's each women to move into a place of compassion and self love, this is a thread that flows throughout the course binding the many elements that we work with. Once we are initiated into self love we open space for more light & healing to flow through us, touching into the many aspects of daily life.
Course Components:
Hatha Yoga
Hatha Yoga for women(Asana, Pranayama,Mudra, Bhanda,Yoga Nidra)
Womb Yoga
Yoga Philosophy- Samkhya, Patanajli's Sutras, 
Anatomy of the Female Body
Pelvic Floor Health
Yoga Philosophy- Patanajli's Sutras, 
Ayurveda
Ayurveda for Women 
Menstral Cycle-  Ayurvedic Self Care
Ayurveda for Pregnancy & Birthing  
Menopause- Ayurvedic self care
Bellydance
Moving in Sacred cirlces
Divine feminine Flow
Dance of sisterhood
Body Temple Medicine
Body Prayer (Dance)
Body Temple Blessings
Women's sexuality & Sacred Touch
Womb Wisdom & Sacred Cycles
Feminine Mysteries
Moon Time Magic
Women's Circle 
Course Details:
Hatha Yoga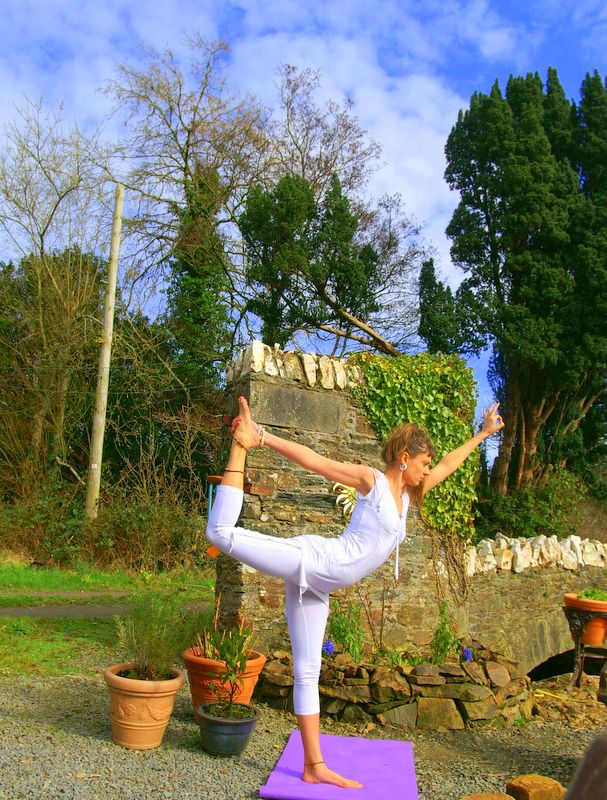 There are many postural and orthopedic considerations for a woman's body. On this Goddess Rising Yoga Teacher Training we will discuss why certain postural habits may form in women, what common joint instabilities might arise from poor habitual posture or hypermobility, how to recognise them in class and teach you the cues to help correct common postural habits.
Hatha Yoga was initially developed for men, therefore many traditional alignment cues are for the structure of the male body, however studies show that currently the practice of Yoga is predominantly women. There needs to be an adjustment made to the traditional terminology to accommodate that Yoga is for all. On this Goddess Rising Yoga Teacher Training teaching asana or positional cues that are valuable to women's bodies, along with men's, will be focused on.
We will touch on the importance of recognising menstrual cycles and life cycles, in terms of energy levels, hormonal shifts, and body adaptations and we'll discuss how hormonal and nutritional considerations are essential for women to be at peak health.
We will also explore Yin Yoga, learning how to instruct Yin postures, understand the Yin aspect itself as a fundamental concept in the philosophy of traditional Chinese medicine, learn about the use of mantra and sound as energetic medicine in the Yin Yoga class.
Meet Your Teacher- Sarah Fox
Ayurveda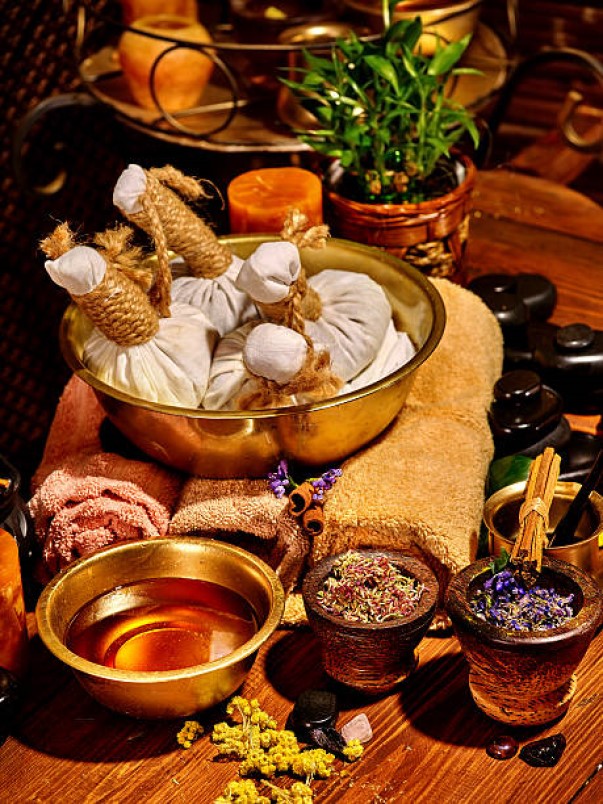 On the Awakened course you will be taught the many benefits Ayurveda has to offer to women. It is first and foremast a medical science and thus can help us to learn how to build and cultivate our health on a daily basis, in all areas of women's lives, including puberty, menstruation, fertility, pregnancy, birth and menopause. But, the beauty of Ayurveda for women lies in the fact that it is inherently Feminine in its approach and therefore ties in so eloquently to the Female principle of caring, compassion and nurturance. We as women hold immense potential for great healing and care, not only for ourselves, and for others, but for the Earth itself if we cultivate our own innate Nature. However, in order to do so, first we must be Svastha, firmly seated within ourselves and connected to our unique beauty and potential that abides in our true Self. This requires we untangle ourselves from cultural expectations, society's definitions, media driven ideas and our own internalized beliefs about what it means to be a woman and truly discover for ourselves what it is to be a Divine Feminine Being. This is Svastha, firmly rooted in the authenticity of your Being . I am passionate about sharing Ayurveda for women because women, like the Lotus, can rise above the muddy distorted waters of false identification and blossom with remarkable beauty. Now more than ever, we need women to rise and become the balm Humanity and the Earth need. But first, we must begin with ourselves, and Ayurveda helps not only put our feet on this path but stabilizes us as we tread softly forward.
Meet your teacher- Rachel Collin's http://http://www.anadiayurveda.com/
Belly Dance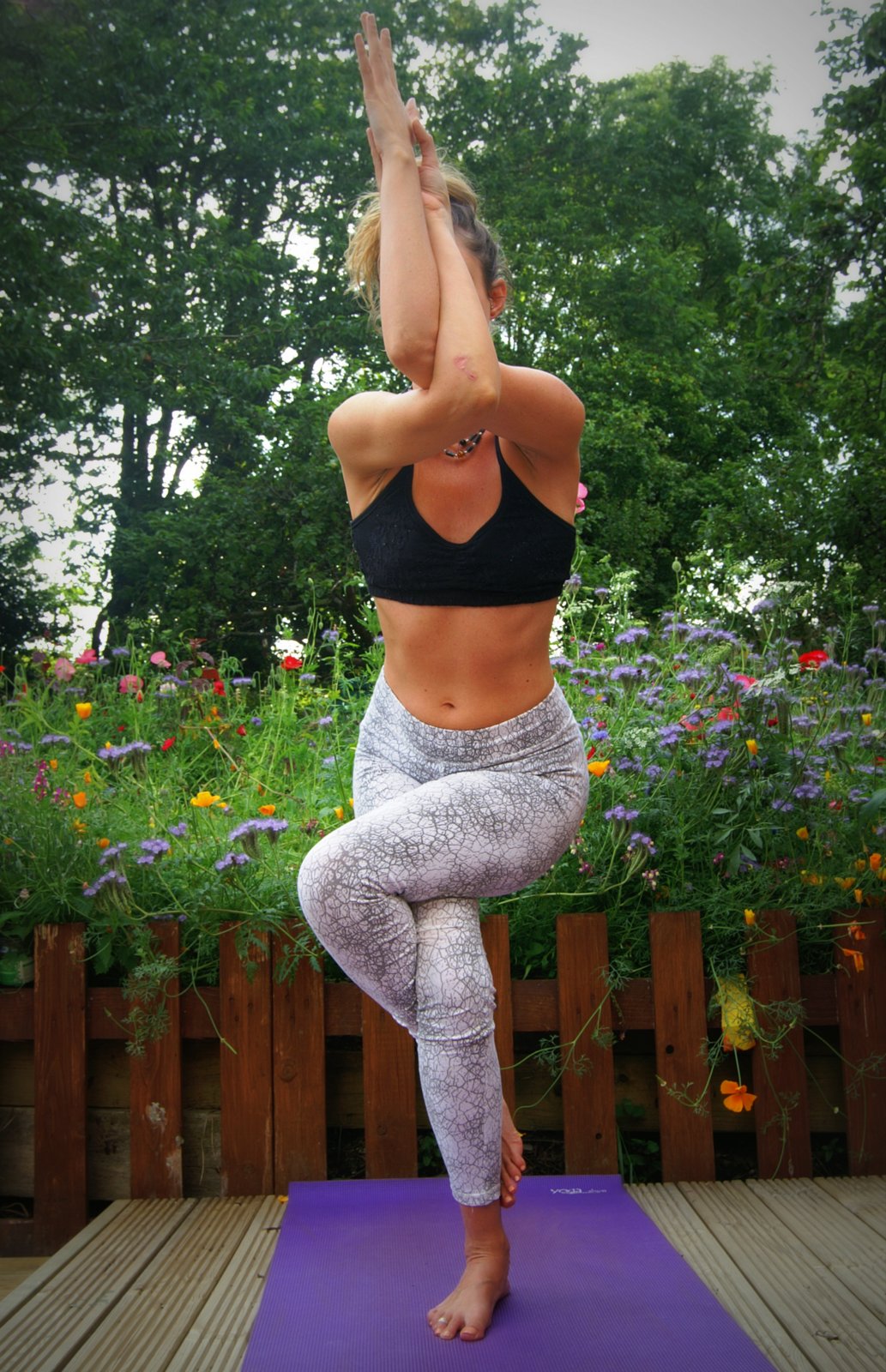 On the Goddess Awakened Course we will draw on aspects of the ancient sacred art of Bellydance to enhance our connection to Goddess energy and our divine feminine selves. We will learn basic essential Bellydance moves allowing us to tune in to the ways in which they align with the female body on both the physical level and in the deeper spiritual and symbolic level. We will explore how Bellydance is linked to the feminine mysteries, and how it helps to heal and balance a woman's energy throughout her life and fertility cycle. We will allow our own unique dance to emerge, expressing our authentic sensual self and our deeply felt emotions. In sacred ceremonial space we will deepen our connections as we dance in circle, honoring the beauty in ourselves and each other. Bellydance holds the potential for women to go deep within themselves for healing and transformation, reclaiming the divine goddess within.
Meet Your Teacher- Fiona Hughes
Body Temple Medicine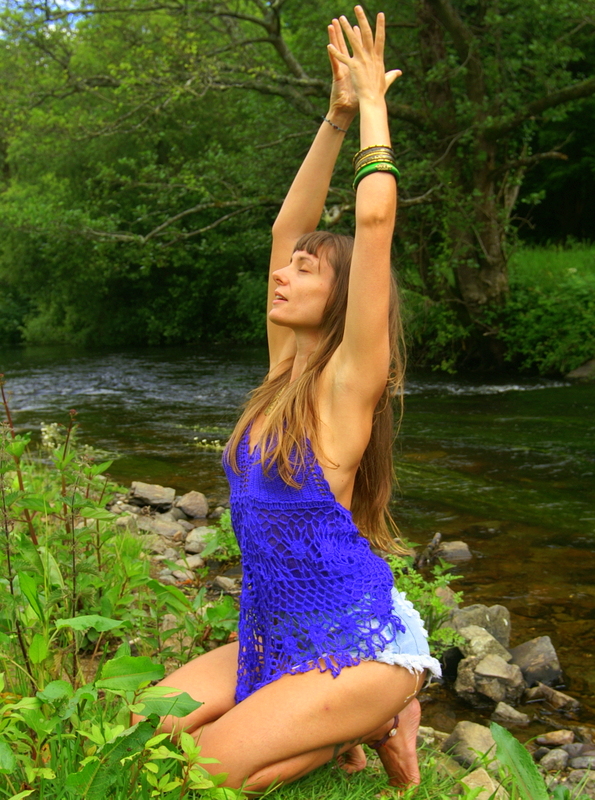 Body Temple Medicine is an offering to women to embody the wisdom of their womb's through guided dance practices, meditation, ceremony & sharing circles. Once we connect with this inherent wisdom it opens up portals for the essence of the goddess to re-emerge in our Society. Once we reconnect into the knowing of the feminine mysteries as vehicles to accelerate our consciousness we can shift our understanding that every aspect of the female cycle are natural yet potent initiations for women to expand into the fullness of their female power. Connecting and activating our womb consciousness through embodied practices we re-member ourselves as the goddess embodied, reclaiming our birthright as creators, healers and wise women.
Meet Your Teacher – Shakti http://earthwiseyoga.ie/about-2-2/
Investment:
Full Fee
The cost of the course is €2,500, we request an initial non-refundable booking deposit of €500 to be paid once your application has been accepted, €1,000 paid during the first weekend, and the remaining €1000 paid by instalment during the next four weekends.
Alternatively payment plans are available to spread the cost of your training, the total cost of the course with payment plan is €2700, we are happy to work out payment plans based on your individual needs – please contact us for the details.